Thriving forests and landscapes key to meeting the Global Goals
The world urgently needs to restore its degraded forests and landscapes in order to preserve a productive and healthy environment in which humans can flourish. Over 3 billion of the world's 7.6 billion people are affected by land degradation.
Degradation fuels food and water insecurity, global warming, and the loss of biodiversity. Restoration reverses the trend, making farms more resilient, forests richer in resources, and the climate more stable – essential preconditions to achieving the 2030 Sustainable Development Goals.
Countries all over the world have scored successes in this area already but a big push comes on 29 August when the Global Partnership for Forest and Landscape Restoration presents a new report explaining how ambitious restoration targets can be met.
There is no one-size-fits-all approach to restoring forests and landscapes. Each context requires a tailored solution.
Brazil: Keeping cattle away from the riverbanks
Cattle farmers in Brazil are earning good money for protecting drinking water supplies to the mega-city of São Paulo – and are restoring 3,000 hectares of farmland and forest in the process.
The project in the Municipality of Extrema is an example of a payment-for-ecosystems-services approach that creates a market for a good that private business wouldn't otherwise provide.
Much of the forest in Extrema and other parts of Minas Gerais State has been replaced by beef and dairy farms. The resulting increase in soil erosion hurts the water quality in the system of reservoirs that supply over 10 million people living in the São Paulo metropolitan region.
Under the scheme, farmers are planting native trees along the banks of streams and rivers to control erosion. About 170,000 metres of new fencing prevents livestock from trampling vegetation and defecating in the water. In addition to cleaning up water supplies, these interventions have resulted in a 60 per cent jump in tree cover in the sub-basin where it began.
The landowners receive $118 per year for every hectare of grazing land turned over to restoration planting. The payments cover both the costs of restoration and income foregone. The contracts also cover management of remnant forest patches and soil conservation measures. Bio-digesters treat wastewater on some of the farms. Small reservoirs have been built on others.
When it began in 2007, the Water Conservation Program was the first of its kind in Brazil. It has secured contracts with more than 100 landowners representing about 90 per cent of the land area of the municipality.
Burkina Faso: The "crazy" rewards of fenced plots
An initiative in Burkina Faso is helping farming families to realize the myriad benefits of nurturing trees in fenced plots, while turning them into an ever-more-convincing demonstration site for neighbouring households.
Drought, deforestation, and overgrazing have degraded vast tracts of the West African country. Soils in many areas are exposed to erosion from wind and rain, and are short of organic matter. Once common tree species are now rare or absent.
Amid growing concern about the impacts of climate change, demand for support to establish fenced plots is high. However, farmers must meet strict criteria to qualify: they must demonstrate their commitment to a long-term project; have a plot of 3 hectares with clear tenure rights; and hold a signed agreement with their neighbours and local authorities.
The initiative supplies fencing materials, saplings, and longer-term support to help families establish and manage their plots and trees. The approach favours natural regeneration but can include planting with particularly valuable species. The fence keeps woodcutters and grazing animals at bay.
The benefits include harvests of fruit, fodder and firewood, soil regeneration, and the cultivation of tree species used in traditional medicine.
Southern China: model restoration in red soils
The challenge of feeding the world's largest population means China cannot afford to lose productive landscapes to soil degradation. Now a long-term restoration effort in the country's red soil hilly regions is delivering significant benefits for people and the planet.
By the 1980s, the red soil regions of southern China had suffered serious erosion as a result of deforestation and unsustainable farming practices. Wide areas were denuded of trees and vulnerable hillsides riven with erosion gullies. Depleted soils retained little water.
To work out how best to restore it, scientists established a demonstration site in Qianyanzhou. In 1982, only seven households remained there, and were using just 11 per cent of the land. A land-use plan was drawn up, with the upper hills reforested, citrus orchards on moderate slopes and rice paddies in the valley bottoms. Dams among the hills would store rainwater.
Within a few years, this mosaic of sustainable land use was already established and yielding higher incomes. Biodiversity and environmental quality as well as the micro-climate also improved. By 1995, the number of households had risen ten-fold to 70, and the annual per capita income had jumped from about $80 to about $350 – more than three times higher than in a nearby village outside the project area.
By 2000, more than 40 other sites covering a total area of 26,700 hectares had applied the Qianyanzhou model and generated multi-million-dollar benefits.
The new report, titled Restoring forests and landscapes: the key to a sustainable future, is being launched during the Global Landscapes Forum at UN Environment headquarters in Nairobi, Kenya. Topics for discussion at the forum include a proposal from El Salvador for a UN Decade on Landscape Connectivity and Ecosystem Restoration from 2020 to 2030.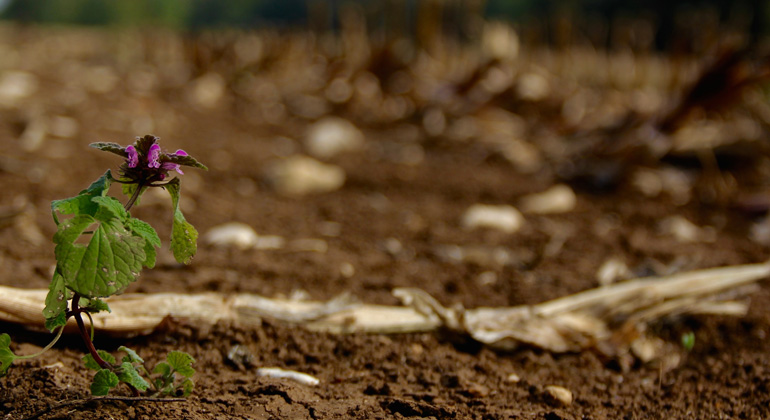 Source