Bloomsbury to publish Dalai Lama's climate appeal
Bloomsbury Sigma has acquired a book by His Holiness the Dalai Lama on climate change to publish this November.
Jim Martin, commissioning editor at Bloomsbury Sigma, acquired UK and Commonwealth rights in Our Only Home: A Climate Appeal to the World, while HarperCollins US secured rights for the US and Canada, from Benevento. Originally it was offering world English language rights, but rather than go head-to-head in an auction, Martin for Bloomsbury and commissioning editor Peter Joseph for HarperCollins US agreed to share the rights, "acknowledging this would be more in keeping with the spirit of the book and its author".
The book will be published as a £10.99 hardback on 12th November and, according to the publisher's synopsis, within its pages the Dalai Lama calls on political decision-makers to "finally fight against deadlock and ignorance" on the issue of climate change.
His Holiness, the 14th Dalai Lama, was born in 1935 in Takster in Eastern Tibet and fled to India after the occupation of Tibet by China in 1959, from where he has since worked for the independence of his homeland. In 1989, he was awarded the Nobel Peace Prize, and he now lives in McLeod Ganj.
The book has been co-written with German environmental journalist Franz Alt.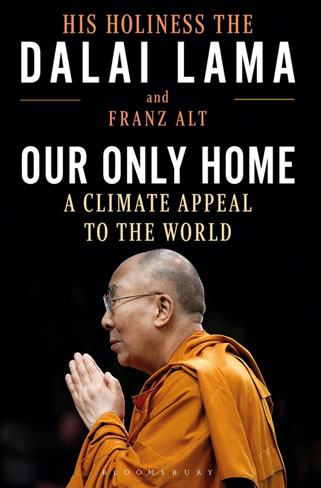 "He argues that we all need to stand up for a different, more climate-friendly world, and to allow younger generations to assert their right to regain their future," Bloomsbury's description reads. "From the voice of this beloved religious leader and thinker comes this eye-opening manifesto, one that empowers the generation of today to step up, take action and protect our world."
Martin said: "I am absolutely delighted to have the once-in-a-career opportunity to bring His Holiness to the Sigma list, and it was pleasing to take the book on in a spirit of friendship with HarperCollins in the US. As we slowly emerge blinking from the torment of the Coronavirus epidemic, we need to focus our efforts on the existential challenge of climate change. In this book, the Dalai Lama shares his vision for how change can happen. The world needs to hear and heed his words."
Source